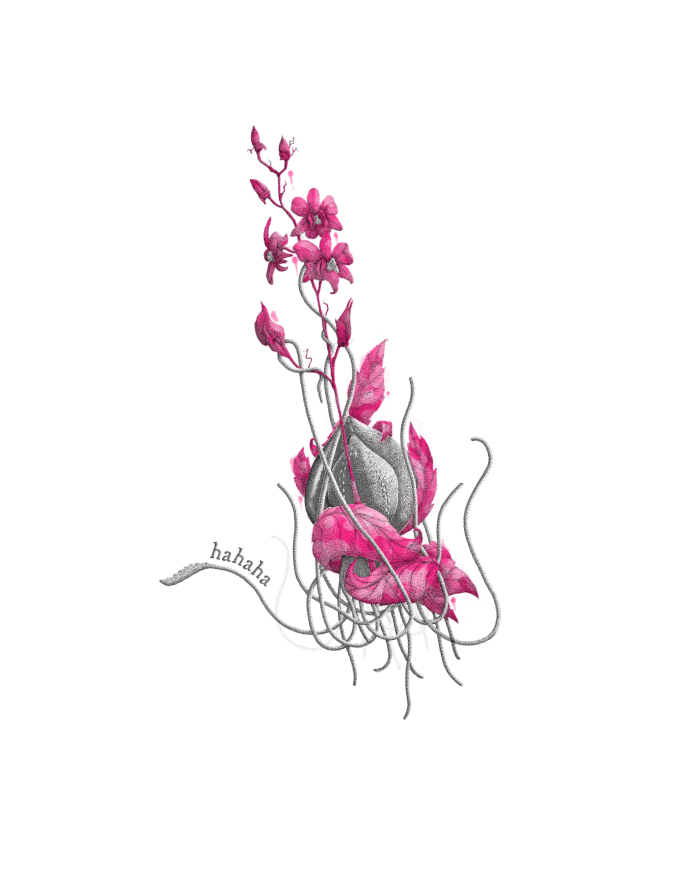 Gift a homemade Lei, for Mother's Day
Mother's Day is celebrated worldwide with many countries having their own unique ways of honouring mums, grandmas and mother-figures.
In Thailand, Mother's Day is a national holiday celebrated in August. One of our traditions is to give the gift of white jasmine to your mum or maternal figure as this delicate, fragrant flower represents maternal love.
Schools often host ceremonies to honour mums on this special day and after their performance, children would kneel in front of their mother to show love and gratitude before giving her jasmine flowers, often in the form of a flower garland known as a 'lei'.
Having recently hosted a Lei workshop in our Horsham Giggling Squid we wanted to share our step-by-step guide in case you feel inspired to get creative with your Mother's Day gifts this year too.
Step-by-step guide: how to make a Lei
Step 1:
Gather all you need: string, scissors, needle, jasmine flowers, hyacinth flowers & larger flowers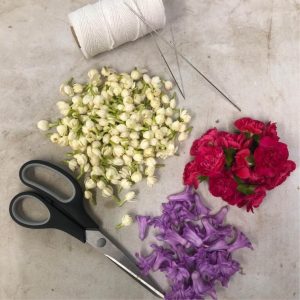 Step 2:
Make Uba x 3 : Each Uba = 3 hyacinth flower head, 1 larger flower. Take needle and thread and go through the centre of the larger flower, followed by the three hyacinth flowers. Cut the first two free of the thread and then tie to the third one which is still on the main thread.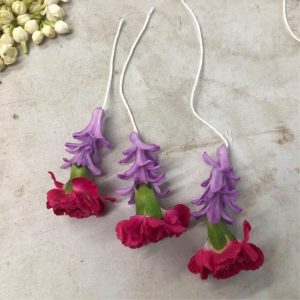 Step 3:
Thread 2 of the larger flowers so each end is touching followed by 2 hyacinth flowers.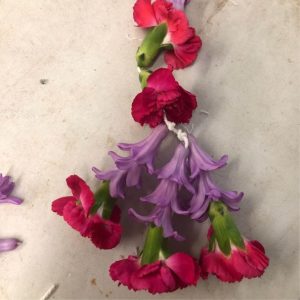 Step 4:
Add Jasmine layers x 15. Each layer is made up of 5 jasmine flowers threaded which you style to look like a 5-petal flower. Do this 15 times.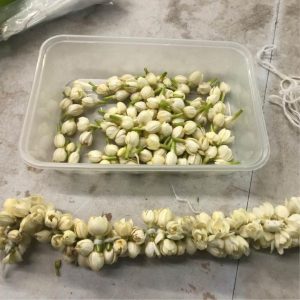 Step 5:
Thread two more hyacinth flowers.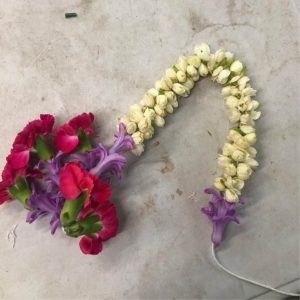 Step 6:
Wrap string around by taking needle through the middle of the first larger flower (from step 3) and pulling towards the other end.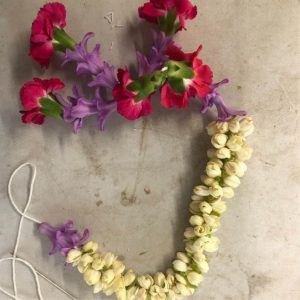 Step 7
Now tie off and you're finished!