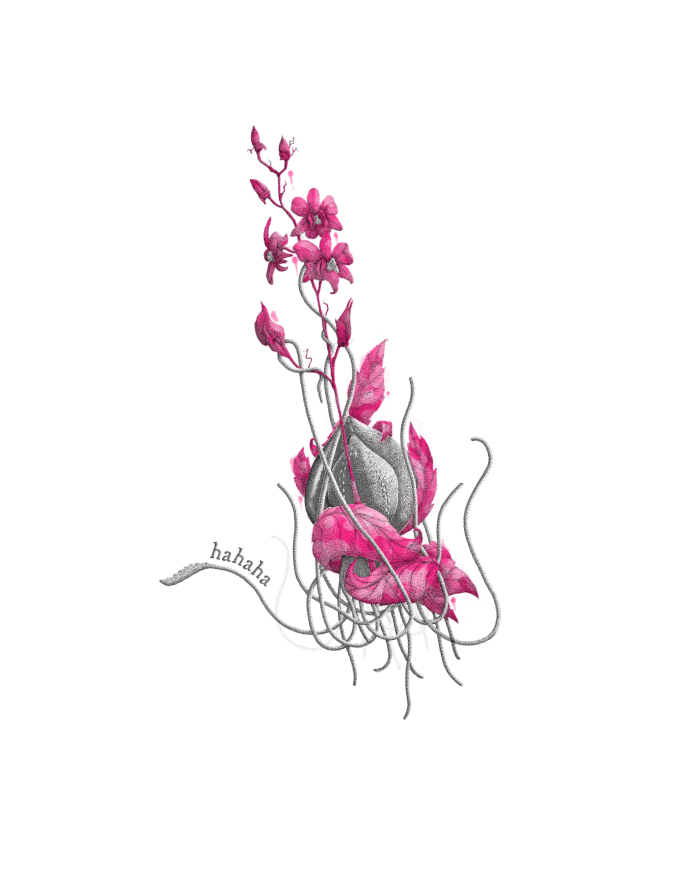 Summary
Chokdee Ltd, trading under the name Giggling Squid, understands that your information is important and in the wrong hands it poses a risk to your rights and freedoms. This privacy policy outlines how we gather and use personal information and what your rights are.
If you have any questions or queries regarding this policy, please contact [email protected].
Privacy legislation
Chokdee Ltd is subject to UK and European privacy legislation, which regulates the use of individuals' personal information. This legislation imposes specific requirements on Chokdee Ltd. All personal information supplied by you to us online via the website will be protected by us in accordance with current applicable privacy legislation and the terms of this Policy. 
When we collect your information:
 It is not necessary for you to provide us with any personal information for you to access the general information sections of our website. However, if you wish to benefit from any of the online services that we offer via the website, you will need to provide us with certain personal information. The following is a non-exhaustive list of the types of services which require some type of voluntary submission of personal information from you:  
When you book a table at our restaurant or any kind of appointment with us, e.g. a special event

 

When you make an online click & collect purchase through our current or future partners, like OrderSwift

 

When you make an online delivery purchase through our current or future partners, like Deliveroo

 

When you sign up to receive our newsletters and promotional correspondence

 

When you redeem any offers received from promotional channels

 

When you purchase or redeem a gift card or gift voucher

 

When you contact us by any means with queries, feedback, complaints etc.

 

When you enter prize draws or competitions

 

When you choose to complete any surveys we send you, via email or in restaurant, or reviews on 3rd party websites where you have given your permission to share data with us

 

When you fill in any forms, e.g. if an accident happens in a restaurant

 

When you've given a third-party permission to share with us the information they hold about you

 

When you use our restaurants which usually have CCTV systems operated for the security of both customers and staff. These systems may record your image during your visit.

 

When you apply for a job with Giggling Squid or send in your curriculum vitae in response to a job advert or speculatively.

 

When you make a data subject access request.
What data we collect:
 The following is a non-exhaustive list of the type of data we collect to provide our services: 
Contact information including: 
Title

 

Name

 

e-mail address

 

Home or work address

 

Company name
Billing information including: 
Payment method

 

Security/Verification Information

 

Transaction amount
Marketing Information including: 
Marketing preferences (whether you opt-in or opt-out)

 

Marketing responses (where applicable)

 

Market engagements

 

Whether you have opted to receive the newsletter

 
Booking information including: 
Personal requests for the booking

 

Time of booking

 

Location of restaurant booked

 

Booking history

 

Dietary Requests

 
Order information including:  
Order breakdown

 

Time and location of order 

 
Feedback information including: 
The staff that served you

 

The products and services you ordered

 

Your rating of the products and services ordered

 

Your comments and answers on our surveys

 

Details of complaints and incidents

 
Job application information that may include:  
Sensitive personal details, such as your racial or ethnic origin, religious beliefs, medical history and details of any criminal offences and/or involvement in any criminal proceedings. 

 
How we use your personal data
We will not use your personal data for purposes other than those listed above without informing you prior to processing your information and where applicable asking for your consent, unless we are required to do so by law. We do not use any automated decision making or profiling when processing your personal information. 
 We have a legitimate interest in improving our products and services. In order to do this, we use your information to us online for the purposes of: 
Providing you with any service(s) that you have requested

 

Dealing with your requests, feedback and/or enquiries

 

Carrying out analysis

 

Improving the quality of our services

 

Maintaining our records for administrative purposes

 

Ensuring our website functions properly and is customised to your personal preferences 

 

Tracking activity on our website

 

Protecting our website against unauthorised access

 

Assisting with police investigations and/or enquiries

 

Complying with statutory and/or regulatory obligations

 

Sending you marketing information that we believe may be of interest to you

 
How long we keep your data
We will retain your information in cases where you buy a service from us, for the lifecycle of using that service as it is needed to provide that service. 
For web enquiries we hold data for up to 6 months or until you request us to remove it, so that we can follow up on the query. 
In special circumstances such as ongoing legal proceedings we may be required to retain your data until proceedings allow us to remove your data. 
Who has access to your data
 The parties that can access this information are: 
 Additionally, your personal data may be accessed by our technical support providers. 
 All third parties are contractually bound to use your personal data only as we instruct and are subject to due diligence to ensure that this is the case.  
 We do not share your personal data with any organisations unless we have your prior consent or are legally required to do so.  
Consequences of processing
Failing to provide us with correct or complete information when making a booking may result in the booking being cancelled, dietary and personal request not being actioned or payments being declined. 
How we protect your data
All data you provide is kept secure and any staff or contractors that handle this data have a commitment and the necessary training to keep private and secure. 
We have a number of policies and procedures in place to ensure that data is handled correctly and kept secure and have implement the necessary technical controls to support these. 
For reservations taken via ResDiary.com your data will only be stored in the UK in secure managed data centres. It is accessible by the individuals that can manage and view the reservations at the restaurant that was requested by logging in securely through Resdiary's portal. 
Newsletter sign-ups are stored securely within Airship's data centres and not by Giggling Squid. 
Personal data is not stored on our database except where an individual uses the Careers Interest form. To ensure that this data is kept secure, access is only available to certain individuals with the authority to view such data, employed or contracted by Giggling Squid, through a username and password login via the website, or via the hosting company's management portal using a username and password that is known only to certain individuals employed or contracted by Giggling Squid this website. 
All information on our website is encrypted in transit using SSL issued by the Lets Encrypt Authority. 
 As data related to the some of the cookies is sent to the United State where data protection laws have not been deemed suitable adequate by the authorities, we have in place a contract to protect your rights and freedoms to the same extent as UK data protection law. 
Cookies
Cookies are small text files that are placed on your computer by websites that you visit. They are widely used to make websites work, or work more efficiently, as well as to provide information to the owners of the site.  
We have a legitimate interest in ensuring that our website functions properly and customise it according to your interests. To do this, we use cookies. The cookies collect the following: 
How you enter and leave our website.

 

How you interact with our website and the pages you visit.

 

Basic information about the device and network that you used when visiting our website.

 

Basic information about your location and language.
We partner with Microsoft Clarity and Microsoft Advertising to capture how you use and interact with our website through behavioral metrics, heatmaps, and session replay to improve and market our products/services. Website usage data is captured using first and third-party cookies and other tracking technologies to determine the popularity of products/services and online activity. Additionally, we use this information for site optimization, fraud/security purposes, and advertising. For more information about how Microsoft collects and uses your data, visit the Microsoft Privacy Statement. More information can be found here.
The sections below detail the cookies we use and why. Change Cookie preferences.
Necessary cookies
Necessary cookies help make a website usable by enabling basic functions like page navigation and access to secure areas of the website. The website cannot function properly without these cookies.  
Analytics cookies
Statistic cookies help website owners to understand how visitors interact with websites by collecting and reporting information anonymously. 
Advertising cookies
Marketing cookies are used to track visitors across websites. The intention is to display ads that are relevant and engaging for the individual user and thereby more valuable for publishers and third party advertisers. 
Your rights
By using this website, you consent to the collection and use of your personal information by Giggling Squid in accordance with the terms of this Privacy Policy. 
You can email [email protected] with the following requests using the subject line 'subject access request': 
Request a copy of your data

 

Request we correct or update your data 

 

Request that we delete your data 

 

Request that we keep your data but do not use 

 

Request that we send a copy of your data to another organisation

 

Object to how we are using data

 

Withdraw consent to process your data at any time 

 
If you wish to delete your Resdiary account, you must contact [email protected]. ResDiary do not delete bookings on behalf of restaurants as they are the data controller for their data.  
You are legally allowed to raise a complaint about us with the Information Commissioner's Office, take us or the ICO to court. If you wish to do this, then please follow this link: https://ico.org.uk/concerns/ 
Additionally, we must inform you: 
If we suffer a data breach and your data is affected in a way that it poses a risk to your rights and freedoms.

 

If we carry out your request to correct/update, erase or not use your data.

 
How to contact us
Postal address: 1 Bishops Wharf, Walnut Tree Close, Guildford, GU1 4UP. 
Email: [email protected]