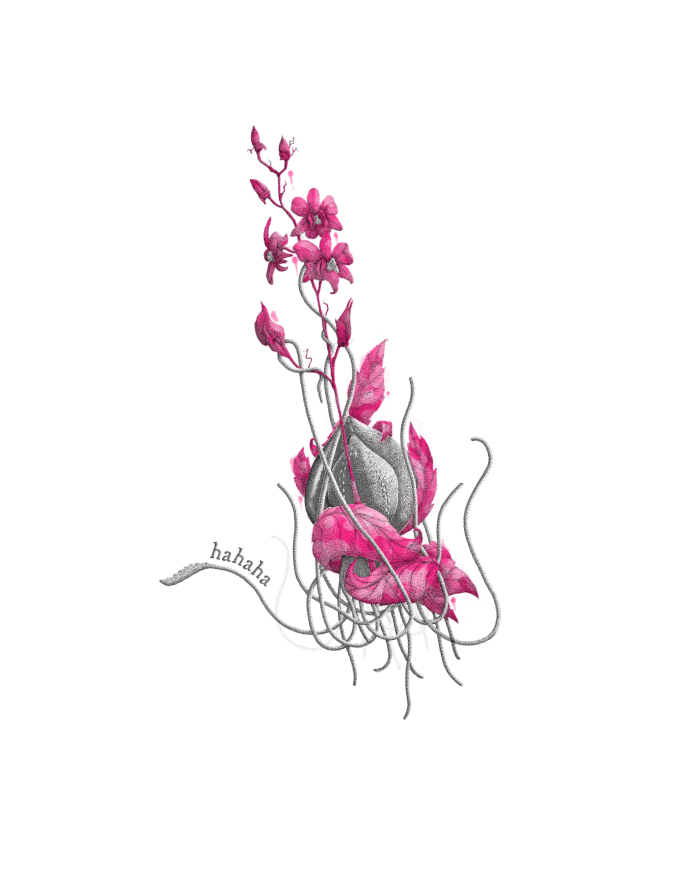 Careers
At the heart of Giggling Squid are the incredible people. From our skilled chefs, to our welcoming front of house staff, they all share a generosity of spirit that lies behind every great guest experience. We are a family run business and we employ people who share our passion for making our restaurants a great place to both work and visit.
If you think you're a good fit and would like to become a Giggler, please read more our culture or explore vacancies below.
Culture
When you join Giggling Squid you become more than an employee, you become a part of the family. Or a Giggler, as we like to say. We started from humble beginnings and it's a value we still hold dear. We're about big hearts and small egos! Our Thai culture influences the whole business – we believe in working together in a supportive way, having respect and generosity in everything we do. As our name suggests, we don't take ourselves too seriously. There's lots of fun that's had along the way!
If this sounds like somewhere you'd like to work, read more about our benefits and explore our vacancies here.
Pay, training and benefits
Competitive salary & benefits package
Delicious and authentic fresh Thai food on every shift
50% staff discount for you and your family / friends to enjoy in any of our restaurants
28 days paid holiday (full time allowance), pension scheme and access to financial advice
Extensive training programme and opportunities for career progression at every level
Flexible working hours – no early mornings!
Apprenticeship Qualifications
At Giggling Squid we are pleased to offer a range of hospitality-based apprenticeship qualifications, to develop our people and to support their career progression. An apprenticeship aims to help our valued Gigglers develop their skills and knowledge in an area they're passionate about. Find out more about the programmes we offer below.
Front of House Hospitality Team Member Level 2
This apprenticeship will provide you with a greater understanding of your role in a restaurant. You will develop a range of hospitality skills and knowledge such as guest needs, service standards and the importance of working as part of a team, to ensure all guests have a great time, every time.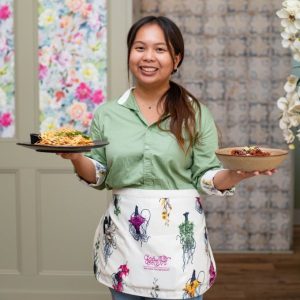 Production Chef Level 2
This qualification will provide you with a strong understanding of the role of a chef. The Level 2 qualification will cover kitchen operations, food safety and the law, nutrition, recipes, menus and the importance of an organised work environment.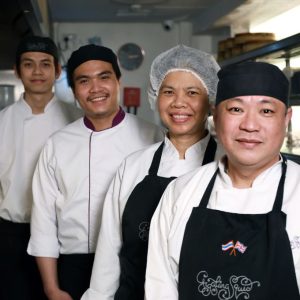 Hospitality Supervisor Level 3
Now that you are leading and running shifts, the Level 3 qualification will increase your business knowledge, teach you how to deliver an excellent guest experience and how to motivate your team plus provide you with an understanding of your own management style.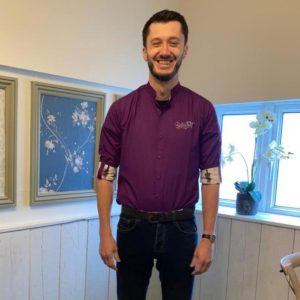 Senior Production Chef Level 3
Senior production chefs have accountability for the day-to-day running of the kitchen service – producing, monitoring and maintaining consistent food standards, understanding and adhering to legislative requirements, and delivering quality across all areas including all stages of production and supply. The Level 3 qualification will increase your knowledge and understanding across these areas.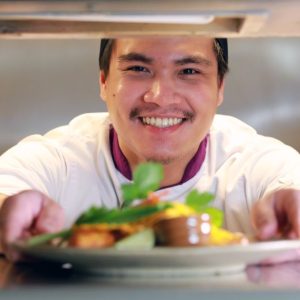 Hospitality Manager Level 4
The Level 4 qualification will support you with the skills and knowledge to take that step into General Management. General Managers are fully responsible and accountable for their restaurant, and they require excellent business, people and guest skills. This qualification will help develop those skills.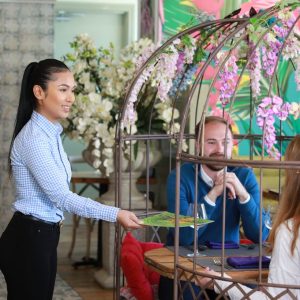 Other Qualifications Available:
L5 Operations Manager Practitioner
L3 HR Support
L3 Learning and Development Practitioner
L5 Coaching Professional