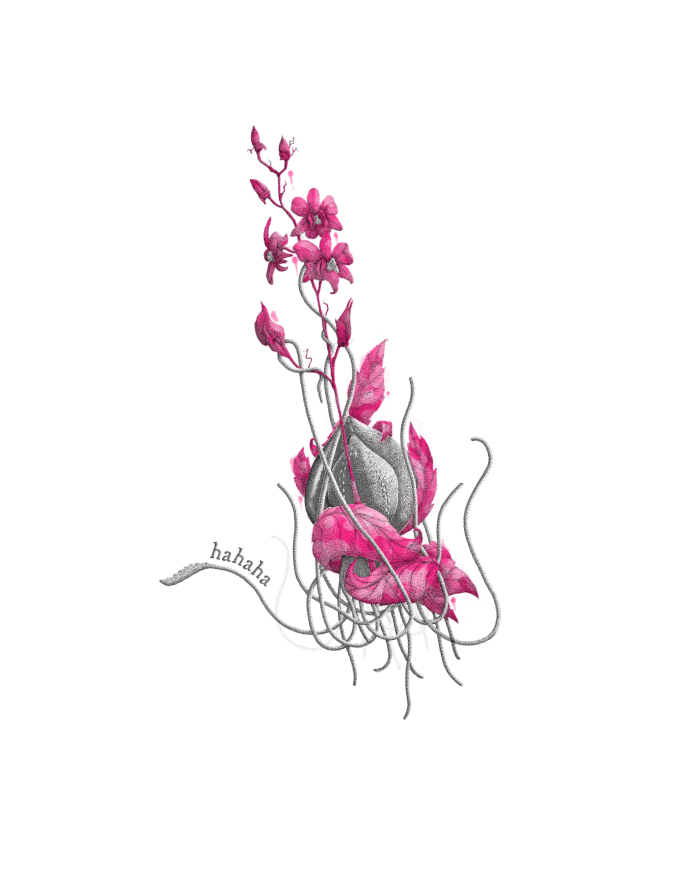 Use of the website
This website is owned and operated by Chokdee Ltd, trading as Giggling Squid. ('Giggling Squid', 'us', 'we', 'our', 'the company') a company registered in England at 1 Bishops Wharf, Walnut Tree Close, Guildford, Surrey, GU1 4UP.
We have set out as follows the terms and conditions under which we are providing you with access to our 'website' and its products and services.
We may change our terms and conditions from time to time so do not assume the same terms will apply with your future use of our 'website'.
Any revisions will be available via our 'website'. You will be deemed to have accepted any revised terms and conditions of use if you continue to use our 'website' and our services.
It is your responsibility to determine if the terms of use have changed and if you disagree with them, stop using our 'website'.
References to this website in these terms and conditions apply to this website however you access it, including accessing this website through our mobile applications or a version of this website optimised for use on mobile devices.
Nothing in these terms and conditions will reduce your statutory rights relating to faulty or mis-described products. For further information about your statutory rights contact your local authority, Trading Standards Department or Citizens Advice Bureau.
Accessing our website
We are not liable if our 'website' is unavailable at any time or for planned maintenance, updates or other reasons. We reserve the right to withdraw, vary or suspend access to the website at any time without prior notice.
Your information & privacy
It is not necessary for you to provide us with any personal information for you to access the general information sections of our website. However, if you wish to benefit from any of the online services that we offer via the website, you will need to provide us with certain personal information.
All information that we collect from you will be processed in accordance with our privacy policy which is available to view on our website here www.gigglingsquid.com/privacy-policy
Reliance on information posted
We may make changes to the material on the 'website' at any time without notice. We do our best to ensure that information on our 'website' such as our product names, descriptions, prices, and allergy information are correct, but we can't guarantee it is accurate or complete.
Where we provide details of our restaurant menus, we make no promise that those details will be available in a particular restaurant on a particular day – all menus are subject to availability.
Materials posted on our website are not intended as advice and should not be relied upon as such. 
Intellectual property
The copyright and other intellectual property rights published on our 'website' are owned by us. 
Trademarks
We expressly reserve all rights in and to the www.gigglingsquid.com domain name and all related domains and sub-domains, the name "Giggling Squid", our logo, service marks, trading names and/or trademarks. Other trademarks, products and company names mentioned on our 'website' may be trademarks of their respective owners or licensors and the rights in such marks are reserved to their respective owners or licensors.
Linking
You may link to any page of the Website, for non-commercial purposes provided that you do so in a way that is fair and legal and which does not damage our reputation or take advantage of it.
Certain links in this website will lead to websites which are not under the control of Chokdee Ltd. You leave our 'website' when any of these links are activated and we have no control over and will not accept responsibility, or liability, for any material or service contained on them.
Termination of use
We reserve the right to terminate or suspend your right to use or place orders from our 'website' by notifying you in writing (including by email) if we believe in our sole discretion that you have breached the terms and conditions detailed here.
Gift voucher terms & conditions
Gift cards and e-vouchers are redeemable for products and merchandise in all Giggling Squid restaurants.
Gift cards can be redeemed across multiple visits, until the balance is redeemed up until the expiry date.
Gift cards and e-vouchers may not be exchanged for cash.
No change will be given but the balance may be applied for future purposes.
Gift cards and e-vouchers will expire 365 days since last use e.g. card activation, purchase, top up or refund.
Donated or goodwill gift cards and e-vouchers have a fixed redemption period of 365 days from date of purchase and are single use only.
At expiry, any remaining balance will be lost.
Gift cards and e-vouchers cannot be returned or refunded, except in accordance with your legal rights.
Giggling Squid cannot accept responsibility if your voucher is lost, stolen or damaged. It will not be replaced or its value refunded in any of these circumstances.
For customer enquiries please email [email protected]
Customer satisfaction survey gift card competition
Customers who shared feedback either via a post dining / ordering email or through our website will be automatically entered into a monthly prize draw to win a £100 gift e-voucher.
The winner will be selected at random by Giggling Squid and notified by email.
The winner has 30 days to claim their e-voucher. Giggling Squid reserves the right to select an alternative winner if the prize is unclaimed.
The gift e-voucher will be subject to its own terms & conditions, detailed above.
Offers
Any current Giggling Squid offers and promotions will be detailed here or by our delivery partner, Deliveroo. We do not work with any third-party voucher sites and customers should always check here before using any promotional voucher in our restaurant to ensure they are valid.
Please be aware of any illegitimate website's promoting invalid Giggling Squid offers, particularly regarding NHS discount. We do not have control over these and cannot accept the promoted discount/offer at any of our restaurants.
Floral Friday Gift Card Offfer
Floral Friday gift e-vouchers have a set value of £50 but are on sale for £40.

There's no limit to how many Floral Friday gift e-vouchers you can buy during the sale period afterwhich this product is no longer available.

The Floral Friday sale runs from 23rd – 28th November.

Floral Friday gift e-vouchers have a short redemption period and are only valid until 29th February 2024.

They are multi-use and can be used at any Giggling Squid for dine in and click & collect.

No change given. No cash alternative.
Stansted Airport ID 
Valid at Giggling Squid Bishops Stortford only.
Get 20% off your total bill  when you show a valid Stansted Airport ID to the Giggling Squid manager.
Not valid on Deliveroo or Click & Collect orders.
Cannot be exchanged for cash or used with other offers. Management reserve the right to change or terminate the offer at any time.
Snap Fittness Maidstone 
Snap Fitness Maidstone members can get a free starter with purchase of a main meal.
To redeem the offer show your Snap Fitness Maidstone card to your server.
Offer vallid at Giggling Squid Maidstone only.
Not valid on Deliveroo or Click & Collect orders.
Cannot be exchanged for cash or used with other offers. Management reserve the right to change or terminate the offer at any time.
Giggling Newsletter
What is a Golden Giggler?
Golden Giggler is the term (an affectionate nickname in fact) we give to our most loyal customers. Once you eat-in or order a takeaway with us three times plus a year, you become a Golden Giggler which means you access some exclusive benefits. You don't have to do anything – you'll automatically be sent some lovely extra treats. We are always looking to expand our list of benefits but here are some of them:
Our quarterly Surprise & Delight where we randomly pick a Golden Giggler to win a free Giggling feast
Exclusive prize draws (on top of our regular programme of competitions and prize draws)
Sneak previews: On occasion we will invite Golden Gigglers to enjoy new menu items and cocktails before they go live across our estate
Offers we think you might love from carefully chosen third parties.
How do I stay a Golden Giggler?
The database automatically registers every time you book a table through our website booking system or order a click & collect takeaway. If you do any of these activities three times within a rolling 365 day period, you'll remain a Golden Giggler. If, for example, you only eat with us or order takeaway twice a year, the database moves you out of the Golden Giggler category but will of course automatically move you back as long as your next activity falls within 365 days.