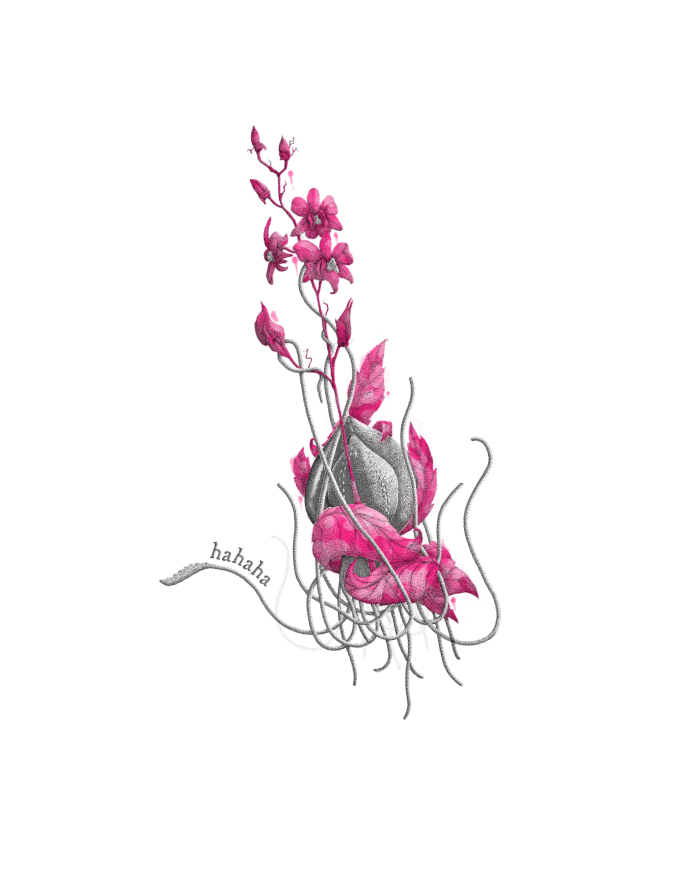 Thai Cuisine – will you Thai it at home?
Thai cooking is famously rich and complex in flavour and – as our own Giggling recipes reflect – crammed with a huge variety of vegetables, herbs and spices that many people might be unfamiliar with in the UK.  So it's no surprise that the thought of attempting a classic Thai dish in your own kitchen might feel daunting and we know from chatting with our guests that many assume it's beyond their cooking skills if they haven't grown up cooking authentic Thai cuisine. Starting with the basics such as core ingredients, we'd like to crack open those myths and make Thai cooking accessible to all (we can't give away all our secrets – we want you to keep coming back after all!).  
Store cupboard staples
As with most cuisines, there are some staples we recommend to keep in your store cupboard or fridge so you're always ready to rustle up a Thai fave. We're going to dive in and demystify the essential herbs and spices for Thai cooking in the list below and make recommendations for easy swaps if your local supermarket is fresh out of that important ingredient!  
The most important ingredient?
But perhaps the most important ingredient in Thai cooking is adding the fun, perhaps even the giggles!  We recommend experimenting, adding your own personal touch and giving it a go! As our founder Pranee says when asked for advice on how best to approach Thai cooking: 'Hot and fast and don't forget to have fun!' 
Thai herbs and spices
Ginger 
Ginger is in the same family as turmeric and galangal – all of which are used widely in Thai cuisine. It's got a hot, sweetly spicy flavour and is supposed to have lots of health benefits.  
Turmeric 
Characteristically yellow (careful it stains!), turmeric is part of the ginger family and has a savoury, bitter flavour.  
Galangal 
This spice is closely related to ginger but with a slightly sharper, more peppery taste. It's becoming more widely available especially in the larger supermarkets but if you can't get hold of it, ginger works in its place.  
Lime Leaves 
The leaf come from the Makrut Lime and is used in most Thai sauces and garnishes because of its intense citrus fragrance and flavour. It's available in most supermarkets and you can enjoy its distinctive flavour in our delicious Paneang Curry!  
 Chilli Paste 
There are many good options available through major supermarkets. We like Mae Ploy Chilli Paste but feel free to discover your own favourite to suit your tastes! 
 Lemongrass 
Fresh lemongrass has a distinctive, fragrant lemony scent and flavour and is widely available. This is a true staple of Thai cooking! For an aromatic hit of this delicious herb, treat yourself to a Tom Kha Gai soup – rustle one up at home or enjoy it in our lunchtime Hawker Tapas Set. 
 Thai Basil 
A staple in Thai cooking, Thai basil has a sweet, anise quality and is readily available from supermarkets. Other basils can be used as a substitute but they'll have a subtle effect on the flavour.  
Holy Basil 
Not to be confused with the sweeter Thai Basil – holy basil has a slightly peppery, liquorice flavour and we love using it in our Chilli & Basil Gra Pao. 
Thai Krachai (pronounced Cratch-eye) 
Commonly known as fingerroot, krachai is a type of ginger with a fresh, crunchy texture and slight aniseed flavour. It's readily available to purchase online or you can always substitute with ginger. 
Green Peppercorn 
Young peppercorn is a type of spice with a mild, peppery flavour. It's used a lot in Thai cooking to add a bit of background spice without a sharp chilli taste. One to try in our Honey-Crisp Seafood dish if you haven't tried before!