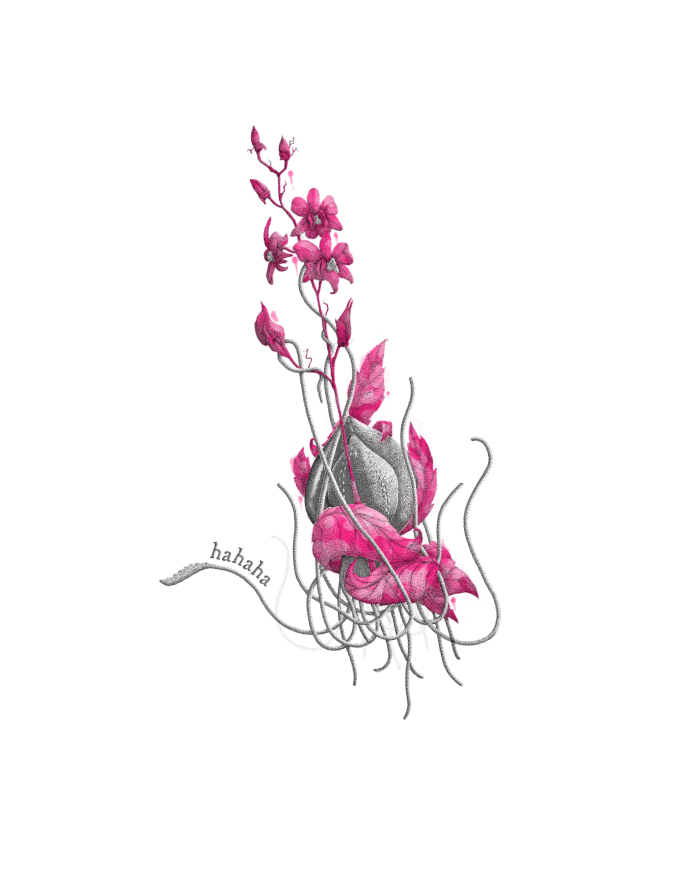 Christmas Party Bookings
Open 12th September for booking 27th Nov – 31st Dec
If you're the busy squid in charge of organising this year's company Christmas party or the annual festive get-together for friends and family then this is your chance to get ahead of the game and pre-book our fabulous festive set menu. Our expert Thai chefs have been working their magic over a hot wok to create a fusion of Thai flavours and seasonal goodies for this year's set festive menu. It's Christmas meets Curry… and so much more with a selection of starters, mains and desserts to bring some zing to your festivities! 
Featuring joyous starters such as Winter Warmer Wings (a little spicy, a lot moreish) and vegan Thai Spiced Baubles (our Thai version of arancini with a sweet water chestnut and mushroom filling) and a choice of hearty mains such as our Ding Dong Duck Curry with fall-off-the-bone duck confit in a feisty green curry sauce or a lighter option such as Santa's Sea Bass Yellow Curry with pan-fried sea bass in a delicate yellow curry sauce.   
And of course, it wouldn't be a proper festive feast without a selection of mouthwatering desserts straight out of chocolatey heaven such as our Deep Winter Chocolate Tart – and a few festive Thai-inspired tipples! Our master Squidologist has crafted two potent cocktail special – The Grinch and the Merry Bakewell plus an alcohol-free Ginger Hothead – to make the mood merry. 
Choose two courses for £32.99 per person or three courses for £38.99 with the option to add in some festive fizz during the booking process. The Giggling festive menu is available for dine in only at all Giggling Squids from 27th November to 31st December and pre-booking is essential. For inspiration, take a peek at our festive menu below. 
Festive Set Menu
The Christmas menu is available to order from 27th November – 31st December.
Choose a starter and a main for £32.99 or three courses including dessert for £38.99.
Starters – choose one: 
Winter Warmer Wings 🌶 – Sweet and sticky and oh so scrummy, we coat our chicken wings with Thai seasoning, chilli and red pepper pastes for a gentle heat that leaves you wanting more. Finger licking mandatory.  
Saucy Samui Zingy Prawns 🌶 – Served chilled, these soft shell prawns are covered with a spicy citrus, green chilli, garlic and coriander sauce and topped with dill, red chilli, mint and sliced garlic. Bring some zing to your festivities. 
Crispy Christmas Quacker – Moreish bites of deep-fried crispy duck coated in a sweet tamarind sauce, mixed with spring onions, fried shallots, diced red chillies, green and red peppers, sliced jicama (similar to apple) and a sprinkle of sesame seeds. 
Thai Spiced Baubles (VG) 🌶 – Flavoursome red curry spiced rice balls with a mushroom and sweet water chestnut filling. Served with a fresh, fragrant Thai salsa of oranges, jicama, chillies, lemongrass, coriander and mint. 
Merry Moo Dang with Jingle Jaew Sauce – Pork skewers coated in a traditional sweet, sour and slightly spicy Thai dipping sauce and topped with spring onions, sliced chilli and crispy turmeric fried garlic. Served with a fresh salad of crunchy jicama and sliced mixed peppers. 
Main – choose one: 
Festive Sticky Chicken – Our Giggling favourite gets a festive makeover! Sweet and sticky chicken pieces tumbled with fried shallots and onion petals, mixed pepper slices, water chestnuts and cashews.  
Ding Dong Duck Curry 🌶🌶 – Fall-off-the-bone confit duck served in a spiced green curry sauce with pea aubergines, jicama, fried shallots, green beans, star fruit, pineapple and cherry tomatoes.  
Prancer's Prawn Red Curry 🌶 – This dish is packed full of good stuff! Pea aubergines, sweetheart cabbage, coconut tips, aubergine chunks, Tenderstem Broccoli, pak choi and pineapple pieces mixed with juicy prawns in a sweet coconut and gently spiced red curry sauce. 
Pork Cheek with Pickled Garlic – A plentiful portion of tender pork cheek in a rich and sweet tamarind sauce with peas aubergines, pickled garlic and sliced chilli. Topped with fresh, sliced ginger and Thai shallots and served with crunchy Morning Glory greens and Tenderstem Broccoli.  
Santa's Seabass Yellow Curry – A lighter option of gently pan-fried sea bass served in a yellow curry sauce with pea aubergines, green beans, cha plu leaf, pak choi and Tenderstem Broccoli.  
Cosy Christmas Chestnut Red Curry (VG) 🌶 – A hearty bowl of meat-free chicken alternative, mixed peppers, coconut tips and water chestnuts in a gently spiced coconut red curry sauce. Topped with lime leaf, sliced red pepper and fried shallots. 
Dessert – choose one: 
Delicate Chocolate Orange Torte (V) – A light, mousse-like torte with sponge base and mirror glaze topping. Drizzled with raspberry and passion fruit coulis.  
Deep Winter Chocolate Tart (VG)  – Chocolate ganache with orange marmalade topped with chocolate mirror glaze in sweet vegan pastry and served with a raspberry and passion fruit coulis.   
Caramelized Mango Cake (V) – Warm and rich, served with vanilla ice cream. 
Christmas Cocktail
The Grinch, Merry Bakewell and alcohol-free Ginger Hothead 
Our master Squidologist concocted some truly delicious Thai-inspired tipples to add some merriment to the mood during the festive season. Behold the green beauty of The Grinch with sweet honeydew flavours of Midori Melon Liqueur, a gentle hit of vodka and a tang of lemon juice and the indulgent Merry Bakewell with sweet almondy Disaronno, tart cranberry, a little zing of lemon and a lush vegan foam. There's also the bubbly alcohol-free Ginger Hothead, full of spicy ginger ale warmth and notes of lime leaf and pink grapefruit freshness. 
Sip these seasonal treats at your local Giggling Squid restaurant from 27th November to 31st December.