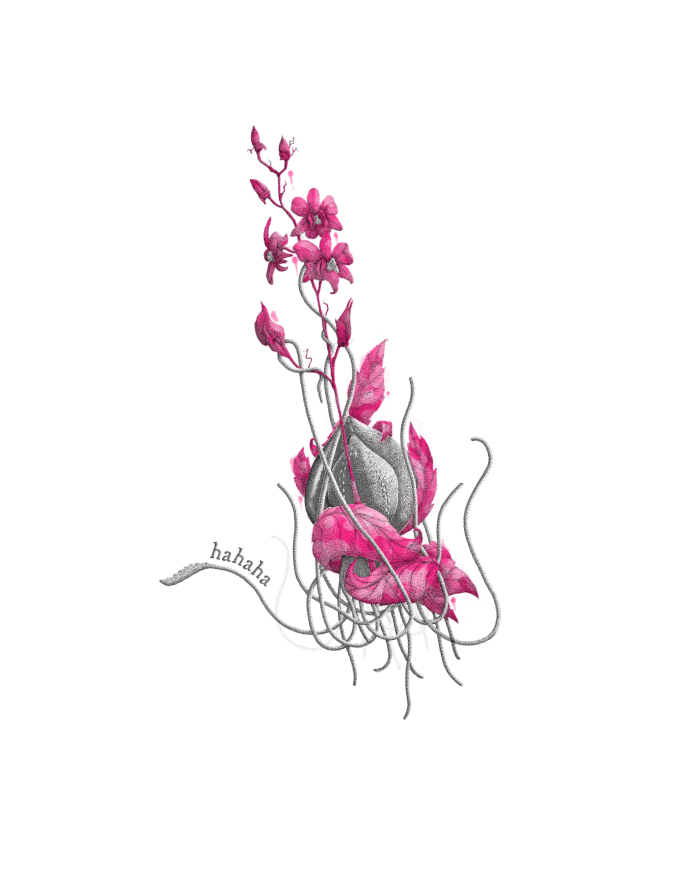 Christmas Party Bookings
Open Monday 19th September for booking 21st Nov – 31st Dec
It's never too early to start considering the best restaurants for your Christmas party if you've been tasked with organising the team festive outing or if you're the person who always rallies friends and family for gatherings and seasonal fun! The trick is to find somewhere conveniently local but offering a unique experience (no tired turkey or soggy sprouts, thank you) – and that's where we come in!
Our expert Thai chefs have been busy devising this year's festive menu and we're extra proud of this one – as always, our aim is to create a magical fusion of traditional festive ingredients and tantalising Thai spices and flavours to deliver a truly unique seasonal menu.  
With a mouthwatering selection of starters, mains and desserts, our three course menu has something to suit everyone's tastebuds including moreish vegan options such as our hearty Festive Vegetabowl and showstopping dishes such our Chicken Parcels (cooked in banana leaves for extra succulence – unwrap like little Christmas pressies!) and our flavour-rich Prawn & Butternut Squash Tom Ka.
Our three course menu is available for dine-in at all our Giggling Squid restaurants and is £34.95 per person or £39.95 including a glass of welcome prosecco to add a little sparkle to the celebrations. You and your colleagues, friends or family can enjoy our festive menu anytime from 21st November to 31st December. For inspiration, take a peek at our festive menu below.
Christmas Set Menu
The Christmas menu is available to order from 21st November – 31st December.
Choose a starter, main and dessert for £34.95. Add a glass of Prosecco, bottle of Chang or bottle of Prosecco as extra.
Starters – choose one: 
Tuna Crackers- Five cigar rolls of crispy pastry filled with lightly spiced tuna and topped with plum sauce. Served with a refreshing cucumber and jicama salad with Ajard dressing. Oh so moreish!
Sticky Chicken Wings- Melt-in-the-mouth chicken wings coated in a tamarind sauce with hints of sweetness and chilli. Rolling up of sleeves optional.
Thai Chilli & Lemongrass Prawns 🌶🌶 – Garlic marinated soft shell butterfly prawns topped with a Thai lemongrass and chilli sauce. Garnished with fried shallots, sliced lime leaves, micro coriander cress, dill and red amaranth. (Also available as a seasonal special when dining from our à la carte menu)
Chicken Parcels – Individual parcels of tender chicken, marinated in yellow curry paste, ginger, garlic and pepper, then wrapped in a banana leaf and grilled. Unwrap, dip in sweet chilli sauce and devour! Served with a jicama, cucumber and sliced red pepper salad with Ajard dressing. (Also available as a seasonal special when dining from our à la carte menu)
Hot Pepper Pork Belly 🌶 – Fall-off-the-fork slow cooked pork belly with water chestnuts, pineapple, mixed peppers and spring onions in a tamarind and hot pepper sauce. Topped with fried shallots and sliced jicama.
Bangkok Fritters VG – Gently spiced chickpea and corn fritters coated with sunflower seeds for optimal crunch! Served with sweet chilli dip and a starfruit, cucumber, jicama and carrot salad with Ajard dressing. (Also available as a seasonal special when dining from our à la carte menu)
Main – choose one: 
Festive Sticky Chicken- Our guests' favourite with a festive twist! Chicken pieces cooked hot and fast in our secret sweet and spicy sauce with water chestnuts, roasted chestnuts, mixed peppers and beetroot. (Also available as a seasonal special when dining from our à la carte menu)
Curried Pork Hock – Tender pork served in a red and green curry sauce, topped with fried onions. Served with Thai morning glory (also known as water spinach) and sugar snap peas plus a roti for mopping up every last drop!
Cha Plu Beef Tip – A hearty dish! Slow cooked beef tip served in a red curry sauce topped with delicate cha plu leaves, shallots, sliced red pepper, lemongrass, lime leaf and toasted coconut.
Turmeric Seabass & Spiced Christmas Greens – Sea bass fillet delicately flavoured with turmeric, served with lightly spiced Brussels sprouts and Tenderstem broccoli and a basil and lime leaf sauce. Served with a jicama, cucumber, carrot and sliced orange salad.
Glorious Glazed Duck – Tamarind, honey and ginger glazed confit duck leg. Served with Tenderstem broccoli, Brussels sprouts, carrots, potatoes, peppers and beetroot and topped with fried ginger and garlic.
Festive Vegetabowl VG  – A bowl full of our favourite veg with Thai spice! Aubergines, lotus seeds, beetroot, water chestnuts, courgettes and mixed peppers, cooked over a hot wok with yellow curry paste and chilli garlic stir fry sauce. Served with a crunchy beetroot noodle pattie and jasmine rice. (Also available as a seasonal special when dining from our à la carte menu)
Prawn & butternut squash Tom Ka – King prawns, soya beans, kale, water chestnuts, red kidney beans and diced butternut squash in a coconut milk Tom Ka broth fragranced with fresh lime, coriander and sweet basil. (Also available as a seasonal special when dining from our à la carte menu)
Dessert – choose one: 
Lemon Ginger Cheesecake – Lemon and ginger cheesecake topped with soft meringue and strawberries. Drizzled with raspberry coulis.
Sticky Toffee Pudding – A classic we can't leave off the menu! Served with vanilla ice cream.
Royal Chocolate Dome – Delve into a dome of rich chocolate mousse for a sweet wafer surprise. Served with exotic fruit and raspberry coulis.
Saku – A traditional Thai dessert of green tapioca pearls in a sweet soya milk syrup, topped with red kidney beans, lychee and edible flowers. Served with coconut ice cream and caramelised star fruit.
Christmas Cocktail
The Coco Nutcracker
And because we do love a cocktail, we've teamed up with one of our drinks partners –  Aluna Coconut – to create a delicious festive tipple. Like a dessert in a glass (but with a potent little kick), The Coco Nutcracker is a delicious blend of Aluna Coconut Rum, Amaretto, Baileys and coconut milk. Enjoy it at your local Giggling Squid restaurant from 21st November to 31st December.