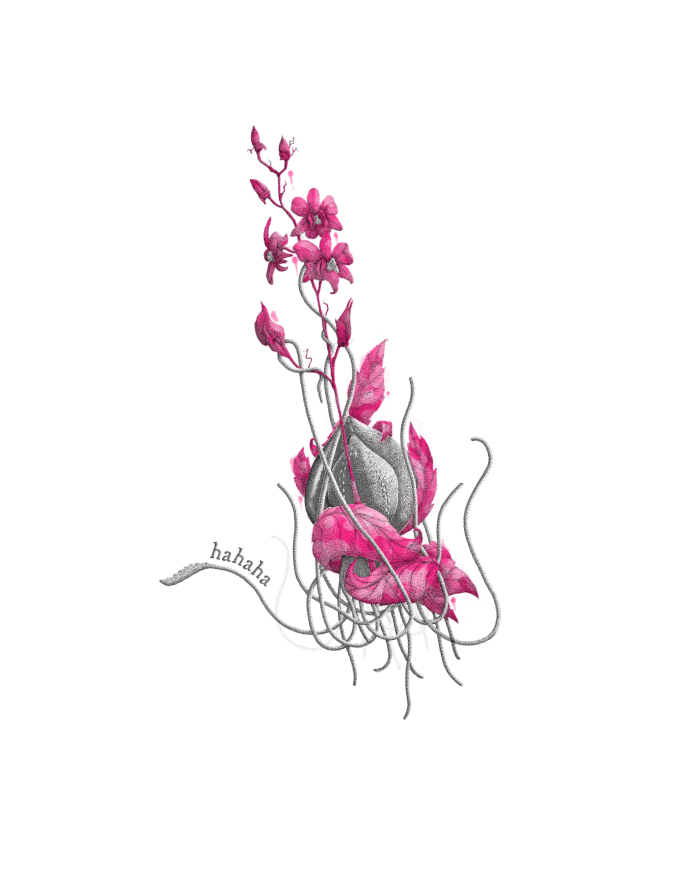 Available until 4th September
We know your Thai faves keep you coming back (which makes us very happy squids) but with Thailand's abundance of natural ingredients, our expert Thai chefs can't resist 'woking' their magic to create limited edition Specials for your extra dining delight. Keep an eye out for our Veganuary and Festive Season Specials as well as our spectacular summer limited editions. And then there's the cocktails…our Squidolgists are always busy putting their talented tentacles to the task and creating both potent and refreshingly free-from Thai-twist tipples throughout the year.
Eat-in Specials
The heat is on but our Specials are crammed with light, summery ingredients to leave you feeling satisfied without raising a sweat!
Starters:
Summer Salad with Starfruit & Prawns | 163kcal | £5.99 🌶                   
Fresh, zingy salad full of goodies – delicate prawns, juicy starfruit and jicama, lime, chilli, mint and lemongrass.
Mushroom & Papaya Bang Bang | 242kcal | £5.99 🌶
A salad of exotic mushrooms and fresh papaya with a hint of lime, a drizzle of sweet, nutty satay sauce and red chilli garnish. (Vegan)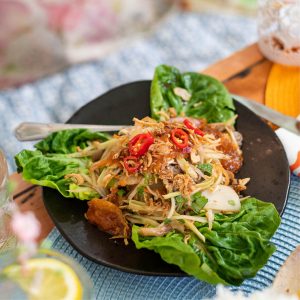 Mains:
Khoi Soi Noodle Bowl | 1131kcal |£12.95 🌶
The ultimate Thai comfort food – fine sliced chicken, charcoal noodles and Morning Glory greens in a rich, red curry broth, garnished with crispy-fried noodles.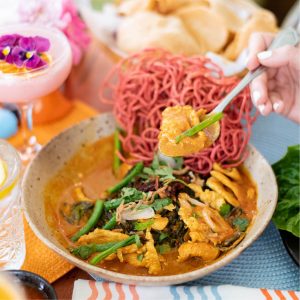 Sea Bass Skillet | 599kcal |£14.95
Sea bass steeped in turmeric, garlic, pepper and our house stir fry sauce – served golden with crispy edges, heaped with dill, spring onions, green beans and sliced red chillies.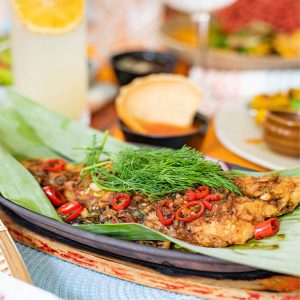 If the weather calls for lazing at home, our summer Specials are also on delivery or click & collect except the Khoi Soi Noodle Bowl which is only available for eat in where it can be served looking its best!
Summer Sips
It's not summer until you're relaxing in the sun or under a starry sky with a refreshing cocktail (potent or free-from alcohol) in hand. We've teamed up with Roku Gin and Haku Vodka to create two oh-so-drinkable limited edition cocktails. Enjoy at your local Giggling Squid from 1st August – 4th September.
Pink & Peachy | £8.50
If you squeezed summer into a glass and added Roku Gin… Next level gin cocktail bursting with flavours of coconut, peach, pomelo and jasmine.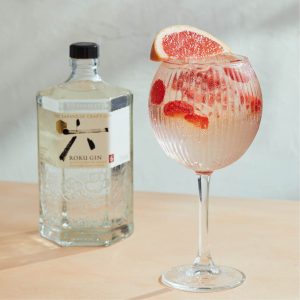 Midsummer Mule  | £8.50
As refreshing and on point as a cocktail can get. Haku vodka, a hit of lime and a sparkle of ginger ale.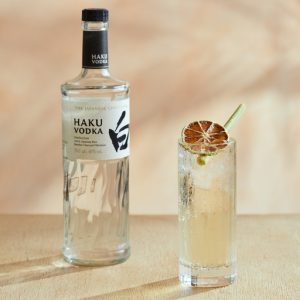 Sip, Giggle & Give
We're delighted to launch a special, free-from alcohol summer tipple – The Giggler – as part of our efforts to raise money for our charity partnership with Action for Children. Giggling Squid will donate 50p to Action for Children for every 'The Giggler' free-from alcohol cocktail sold between 1st August – 4th September 2022.
Donations will be used to help vulnerable children and families across the UK. For more details, please see Action for Children's website.
The Giggler | £5.95
Free from alcohol. A virtuous blend of cranberry, lime and silky coconut with that extra feelgood factor.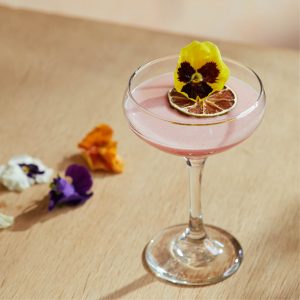 Delivery and Takeaway
If Giggling At Home is where it's at this summer, our Summer Sizzle family feast for 4 (2 adults and 2 kids) will make mealtimes easy but never dull. Featuring a mouth-watering choice of our most popular dishes for adults and squidlets, our feast bundle is available from £44.95 on click & collect and delivery and will be available throughout summer from 1st August – 4th September.
Appetizer:
Prawn crackers to share
Starters – choose any two:
Salt & Pepper Squid
Delicious Thai Chicken Wings
Spring Rolls
Hawker-style Moo Ping Skewers
Mains – choose any two adult dishes and any two kids' tapas:
Sticky Chicken
Thai Green Curry – add chicken, prawns or veggies
Pad Thai – add chicken, prawns or veggies
For the squidlets:
Little Bowl of Mild Massaman Curry with rice
Ruby Noodles with Delicious Veggies
Pad Thai – add chicken or veggies