Pad Thai Sauce:
1/2 cup of tamarind pulp, extract or paste (you can find this at most large supermarkets in the continental aisle or buy this online)
1/2 cup of palm or white sugar
¼ red onion sliced
Pinch of salt
Pinch of chilli powder
1 tsp cooking oil
Pad Thai dish:
Two handfuls of soaked Pad Thai noodles (please prepare as per packet instructions)
1 chicken breast thinly sliced (don't for veggie recipe)
10 pieces of fried tofu slices
2 tbsp of red onion sliced
6 tbsp Pad Thai sauce (from above)
2 eggs (don't add for vegan recipe)
2 lime wedges
2 tbsp chive leaves
Large handful beansprouts
2 tbsp minced radish/finely diced carrots
2 tbsp of veg stock
2 tbsp of cooking oil
To garnish:
2 coriander sprigs
2 tbsp of crushed peanuts (not suitable for nut allergy sufferers.)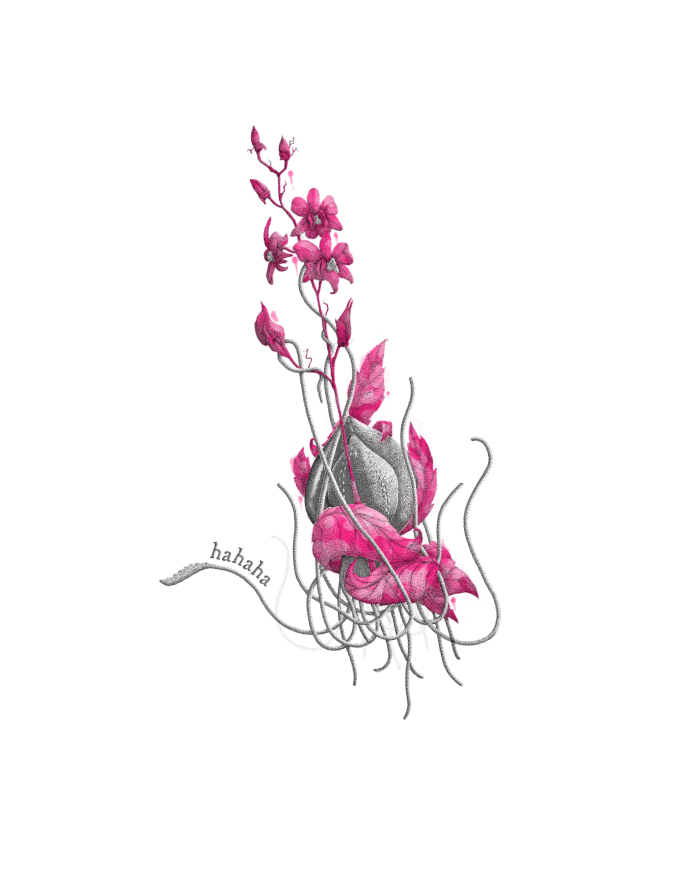 How to make the perfect Pad Thai
One of our most popular dishes, Pad Thai is always a crowd-pleaser. Not only delicious but surprisingly easy to cook from scratch with our (no longer secret) recipe below. Have fun giving it a go – giggles optional but recommended for extra flavour.
Make it veggie – don't add the chicken.
Make it vegan – don't add the chicken or the eggs.
This recipe includes peanuts as a garnish, which can easily be removed from the method if you have a nut allergy.
Method and Preparation
Preparing the sauce:
Heat oil in a pan, add sliced red onions and fry until golden – give it a good stir.
Next, add in the tamarind pulp, palm sugar and salt and cook, stirring constantly until the sauce thickens, has a deep colour and a nice gloss.
Add the chilli powder – give it a little taste and adjust seasoning if you would live. You can cool it down and refrigerate until you need it for later.
Preparing the dish:
Heat wok/pan with oil, add slicked chicken and fry until golden.
Add 2 tbsp of sliced onions and cook. Then add whisked eggs and cook through.
Add minced radish/finely diced carrots, fried tofu slices and cook further – keep on stirring.
Add rice noodles followed by 4 tbsp of the Pad Thai sauce you created and fry together cooking the noodles.
Add veg stock and fry further – don't stop stirring.
Next add another 1 tbsp of your Pad Thai sauce to the wok/pan and continue cooking.
Finally add beansprouts, chive leaves and the remaining Pad Thai sauce to cover all of your ingredients.
Final dish assembly:
Get a plate and dish up your food, you can garnish with a lime wedge and coriander.
If you like you can add crushed peanuts to have on the side. (Please leave this step out if you have a nut allergy).
Enjoy!