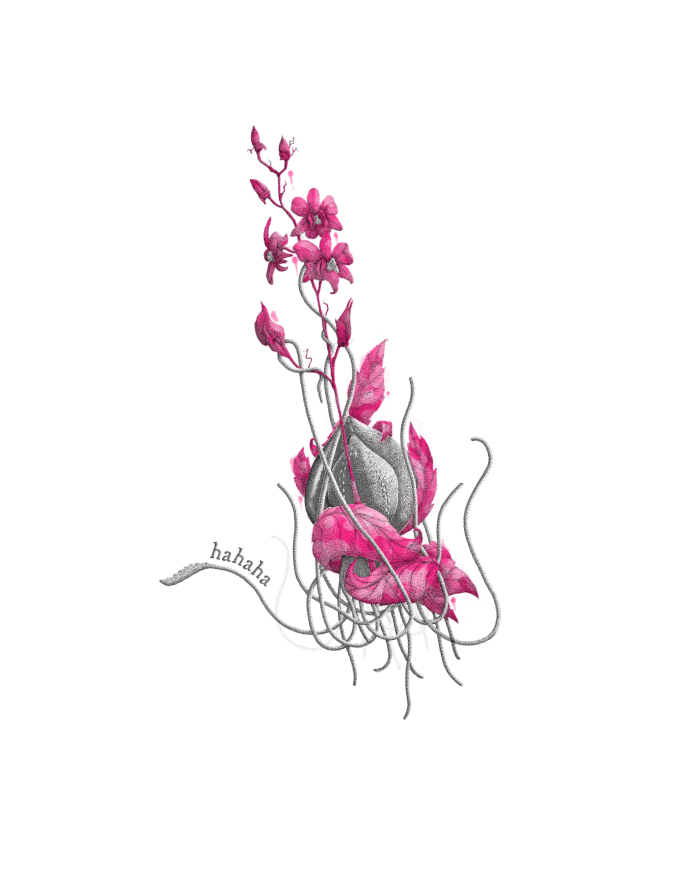 By Pranne Laurillard, Founder of Giggling Squid
Gone are the days when a vegan option consisted of sorry, waterlogged mushrooms and a plateful of flavourless lentils and I personally couldn't be happier. Plant-based options are now bursting with vibrant colours, exciting textures and a depth of flavour that used to sit squarely with 'naughty but nice' choices. Whether you consider yourself vegan, vegetarian, flexitarian, reducetarian (google it – it's a thing.), there's a undeniable shift towards a more plant-based diet, so much so it can no longer be called a trend; something that warms my heart considering Thailand's natural treasure trove of vegetables, spices and herbs. According to the Vegetarian Society, there are now over £3million vegans and vegetarians in the UK alone and that figure is growing. Now that deserves a Squid salute! 
Perhaps the reason for this shift is that there is no single reason but rather many different, personal motivating factors behind a person's choice to move away from a meat-dominated diet. Health certainly plays a part with healthy eating benefits widely documented including studies that suggest a vegan diet reduces the risk of chronic disease. According to a study by the World Cancer Research Fund, following a vegetarian diet could lower a person's cancer risk by 14%.(WCRF 2022). Another driving factor is the reduced environmental impact of a plant-based diet, with a National Food Study Report in 2021 stating that plant-based proteins produce 70 times less greenhouse gas emissions than an equivalent amount of beef. (National Food Strategy Report 2021). 
Not to be overlooked is the huge increase in choice from high quality local vegan restaurants to renowned restaurant brands offering dedicated vegan menus. At Giggling Squid, our food development team are equally focused on creating new vegan dishes as well as meat-based.  With choice comes quality as restaurants look to elevate their vegan and plant-based options and produce dishes every bit as desirable in terms of flavour, texture and overall eating pleasure as a meat-based dish. This is something I'm personally passionate about – gone are the dark days when vegetarian options felt like a poorly considered afterthought! The sheer variety of unusual, even adventurous ingredients available to a chef creating vegan dishes is boundless. But at the end of the day, it comes down to the taste – does it please our tastebuds? We're always looking for new ingredients with which to elevate our dishes and recently introduced lotus stem along with lotus root to some of our dishes. It looks plain but the flavour is delicately sweet and fragrant and enhances the dish in our Lotus Flower Fry.  
For the home masterchefs amongst us, the options for creating mouthwatering vegan feasts in the comfort of your own kitchen are vast and vegan recipe books abound. Our first Giggling Squid recipe book launched in November 2022 and offers a huge variety of recipes to suit all tastes, vegan included. For a simple but tasty starter or as a perfect smaller dish for sharing, I recommend our Veggie Goodie Bowls and Corn Fritters – satisfying and flavourful with a golden, crisp edge and the light crunch of sunflower seeds. For something heartier, our Butternut Boat is a showstopper with butternut squash halves filled with fragrant green curry, celebrating the key Thai flavours of lemongrass, green chillies, coriander and lime juice. And of course Thailand's iconic Pad Thai and rich curries lend themselves perfectly to a plant-based diet.  
I'm often asked for tips when it comes to cooking Thai food and my advice for anyone trying to adopt a new, more plant-based kitchen repertoire is always this: 'Cook hot and fast and don't forget to have fun!'